Vrchní potisk lepicích pásek
Při potisku lepicích pásek se v zásadě řeší potisk fólie z různých materiálů. Nejběžnější je technologie flexotisku a při volbě potisku je především rozhodující objem zakázky. Pro velké zakázky se nejdříve potiskne samotná fólie a teprve na tuto potištěnou fólii se nanáší zvolené lepidlo. U malých zakázek potištěných pásek je materiál již připravený a nařezaný do menších rolí a poté se nanáší potisk a řežou se konečné role pro ruční použití nebo role se strojním návinem pro balicí stroje.
These tapes are printed on the surface of the tape by using a special flexo printing machine. Surface print is used for smaller quantities up to 360 pieces, but we also have customers for whom we produce more than 8,000 pcs per year with this technology. The enormous advantage is the flexibility and the delivery time. For larger print runs we use a larger printing machine, s.sandwich printing.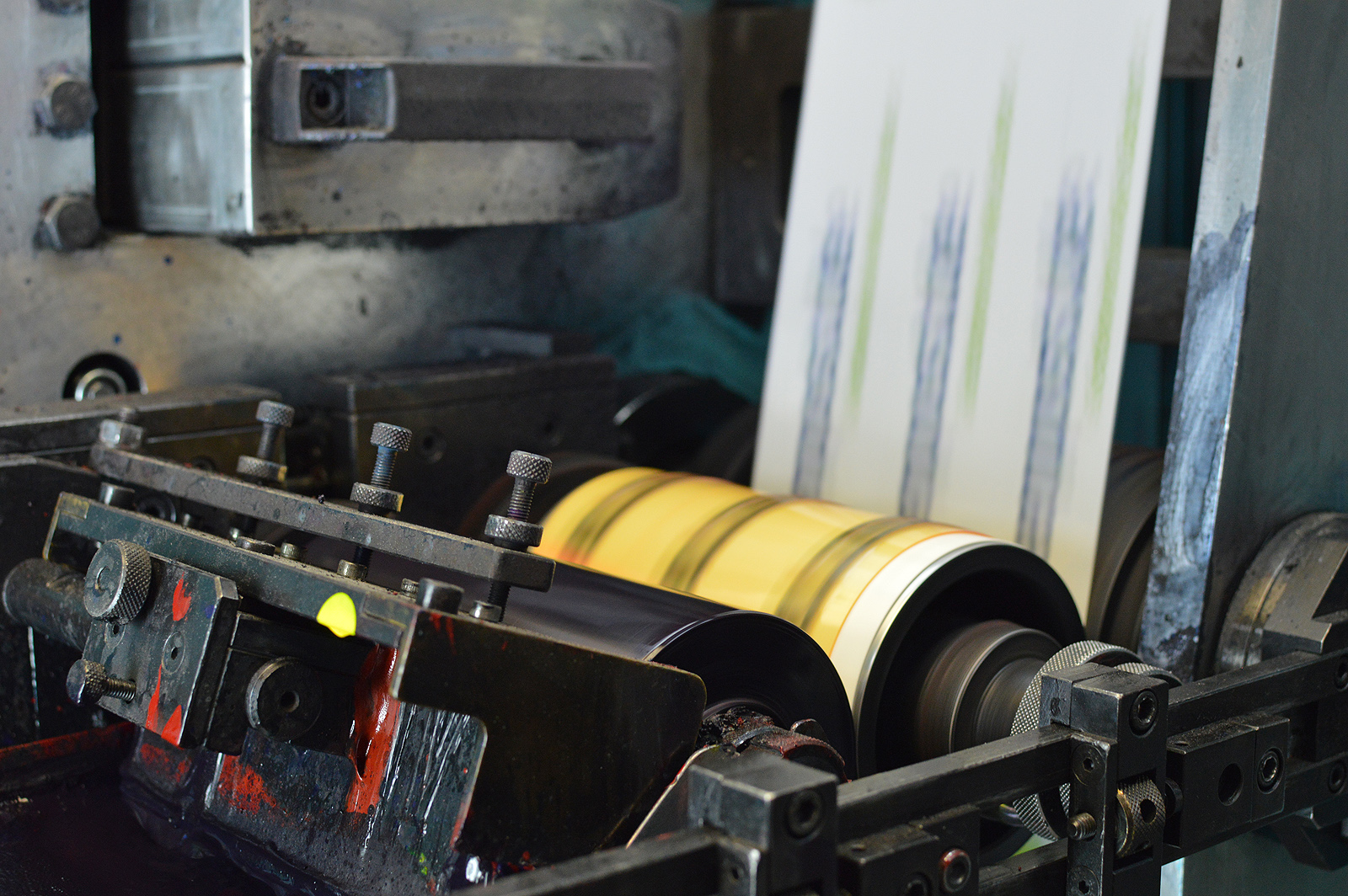 First we have to create the printing plates, which then transfer the ink to the foil on the printing roller. At the adhesive tape, which is printed on the surface are the colors exposed to direct exposure to the adhesive, so in some cases the imprint will not last as long as an sandwich print. Therefore, we recommend our customers to process these tapes within a certain time, about 6 months, max. one year and not to order and store for example for two years in advance. As already mentioned, the flexibility in quantity and the comparably short delivery time are of great advantage with this technology.