Printed textile adhesive tape called Duct tape or duck tape
Interestingly, this tape wasn't invented by an expert but a simple woman.It is said that Mrs. Vesta Stoudt wanted to have a waterproof textile tape to seal boxes of ammunition. She worked in the ammunition facility during World War II and saw that sealing ammunition boxes with a thin wax paper tape was not going to work. In the beginning, nobody wanted to listen to her. So, she wrote President Theodore Roosevelt a letter explaining her idea. Roosevelt was so enthusiastic he passed the idea on to a company that later became the famous Johnson & Johnson.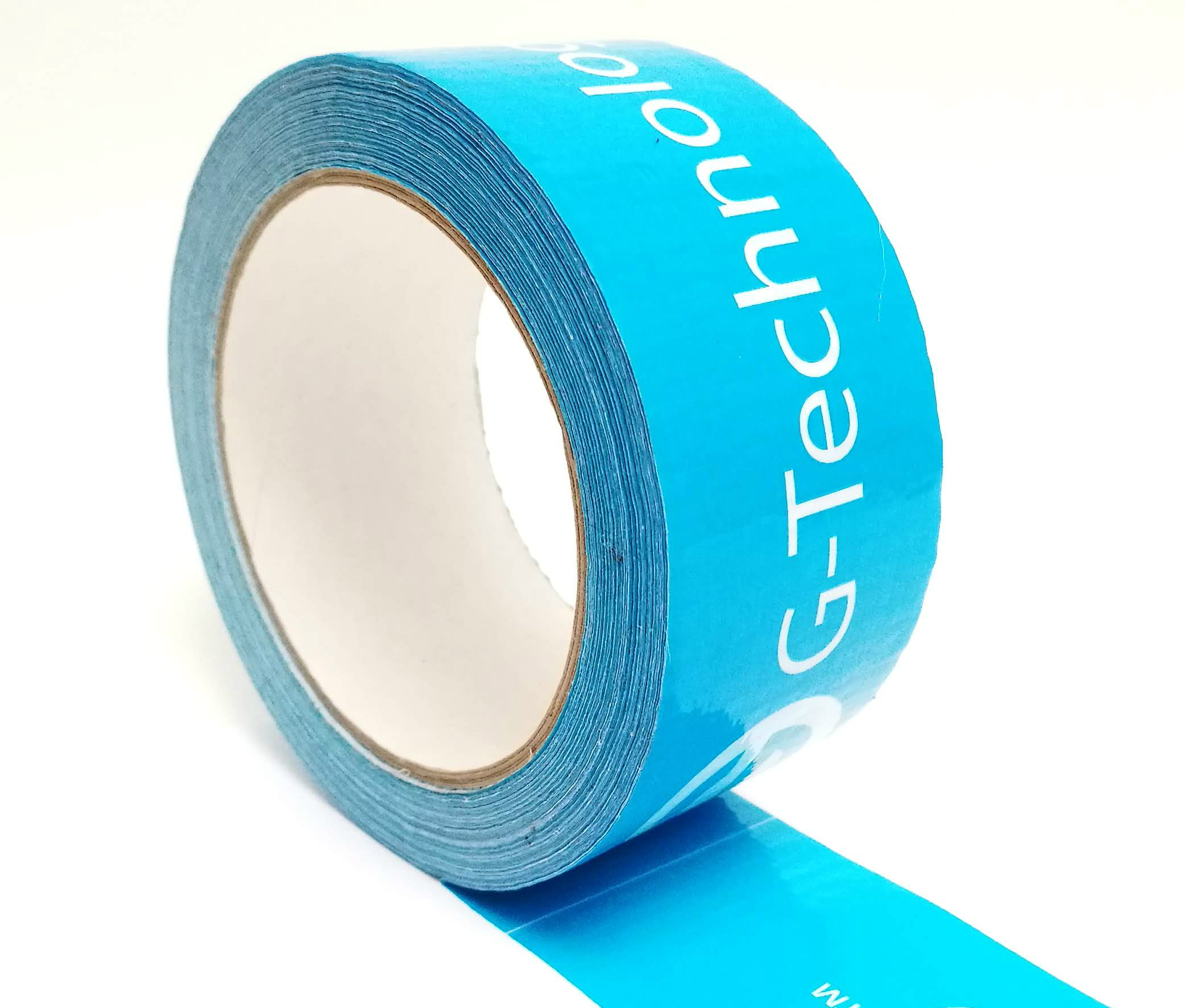 And where does the name duck tape come from? Duck comes from the Dutch doek = fabric, cotton or canvas. That material has been used in the US for repair and reinforcement since the early 19th century as a plain cotton or fabric tape. Mrs. Stoudt's idea was to add glue.
Nowadays, Duck-tape is used in situations that require strong, flexible and highly adhesive tape. The DUCT tape is suitable for all situations neding a quick, easy fix. For example, it has been used in motorsport for the repair of fiberglass bodies. In aerospace, the tape played a part in the rescue mission of Apollo 13 and was used to repair of lunar vehicles.
This textile tape has an extremely adhesive hot melt adhesive. It has exceptional strength and durability through the textile girder, and its adhesiveness makes it effective for adhesion to various surfaces. It's a universal solution , and we can print it to your specifications.. 
We will gladly advise you and make an offer.