Printed self-adhesive perforated labels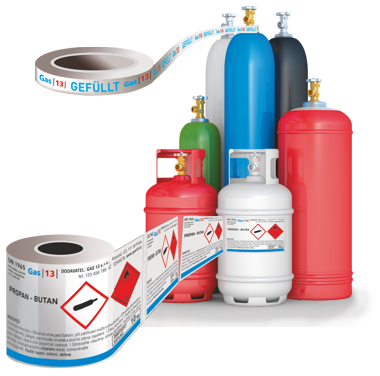 This technology is based on perforated and laminated adhesive tape and enables achieving a very low price of label (for costs of 7000 and more pieces). Our labels are especially suitable for use in industry when using series of several thousand pieces with the same print. Standard buyers include for example producers of gas cylinders or steel components. Thanks to solvent adhesive, they have excellent tack even on special materials, such as iron and others.

You can choose from up to 7 base colour with the option of up to 3-coloured print according to Pantone colour swatch.
| | |
| --- | --- |
| Base colours: | White, transparent, yellow, red, green, blue and reflective orange. |
Self-adhesive labels are easy to tear from the role, which ensures easy handling. Please collect a sample in our shop.
The dimensions of labels, which can be combined freely:
| | |
| --- | --- |
| breadth: | 25 mm, 30 mm, 37,5 mm, 50 mm, 75 mm, 150 mm. |
| length: | 62,5 mm, 83,3 mm, 125 mm, 250 mm, 313 mm. |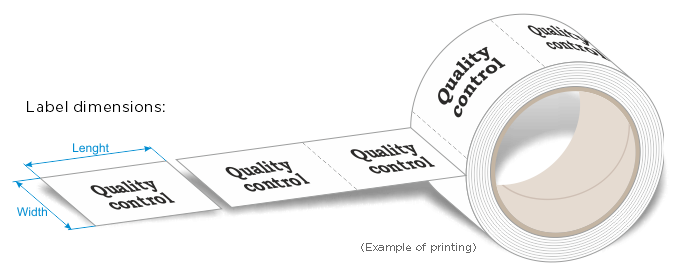 If you are interested in getting information or would like some advice on the production of a label, we will be happy to advise you.