SPECIAL PRICE LIST FOR ONE-COLOUR PRINTED TAPES
Without the option of mixing the exact colour shade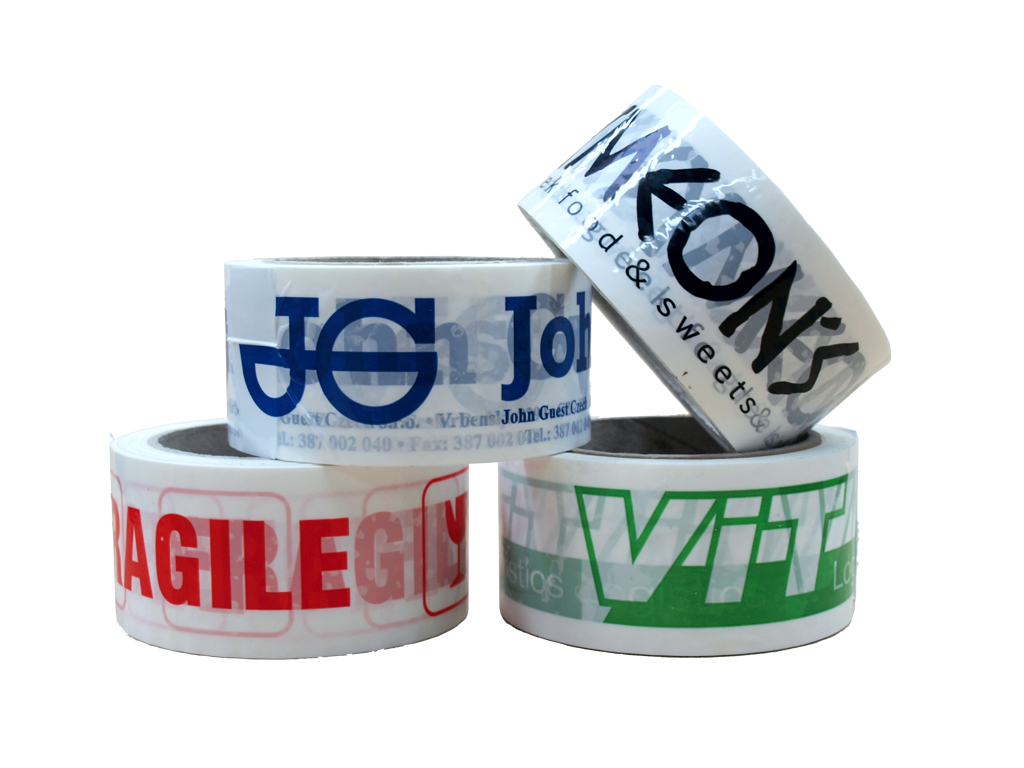 We offer you printed adhesive tapes made from polypropylene (BOPP) with acrylate adhesive at an advantageous price. The advantageous price is bound to coloured printing with one of four basic colours.
Technical specifications:
Material BOPP, adhesive acrylate, tape colour brown, transparent.
Dimension: 50 mm x 66 m, print 1/0 - black, red, green, blue (without the option of mixing the exact colour shade - coverage up to 50% at maximum).
The printing repeat length is 188 or 250 mm.
| | |
| --- | --- |
| 216 pieces | 1,13 € / Roll |
| 432 pieces | 1,01 € / Roll |
| 648 pieces | 0,97 € / Roll |
| 864 pieces | 0,92 € / Roll |
| 1080 pieces | 0,89 € / Roll |
Coloured tapes are with a surcharge of 0,15 € / Roll
yellow, orange, red, green, blue, Super-white
SPECIAL PRICE OF THE PRODUCT FROM CZK 22.70/ PIECE