Coloured print on brown paper adhesive tape.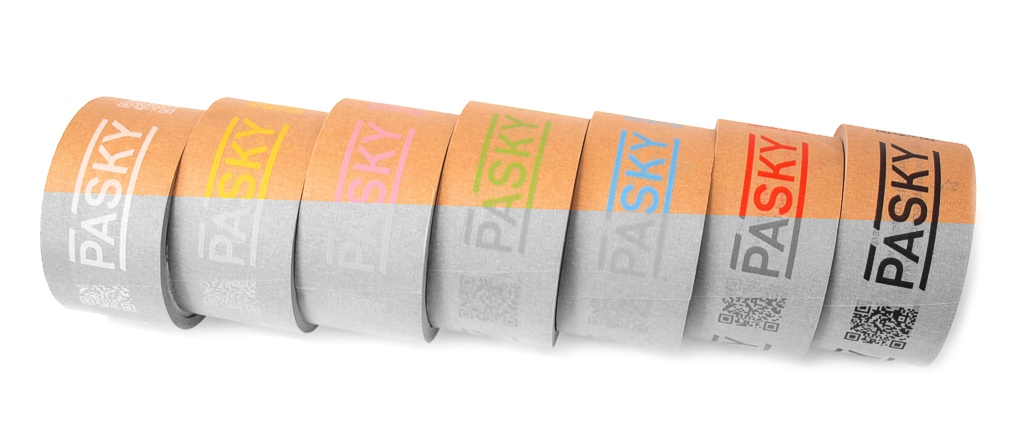 Choose the right shade
The print on the coloured background may not be the same as your requested shade. However, we try to do our best.
However sometimes, it is necessary to choose a bit different shade than the one in the logo manual.
On paper brown tapes, which have recently become very popular, some shades are not brightly. Therefore we do not recommend printing such colours.
For a better understanding, there are two photographs - colour and black and white.
Brown paper tapes look like 40-45% of grey in a black and white photo. If the imprint colour will have a similar shade, then the print will not be readable. See the pink colour, which completely disappeared on the black and white photo.
In case our graphic designers notice such a defect, we will contact you.