How to work with a water-activated adhesive tape?
We will be happy to show you
With a water-activated tape, you need water-activated tape dispensers, which differ depending on the business premises. From simpler ones to electronically controlled ones for large business premises.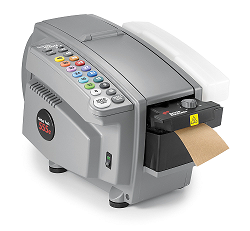 Brief instructions for how to work with a water-activated adhesive tape.
After you insert a paper tape into the machine and pour water into the machine, you can use the tape, depending on the type of the machine. With the simplest machines, it is necessary to pull out the tape manually a little and press a cutter, which will cut the tape. 
Dispensers of a higher line either have a lever, with which you pull the tape out, or in case of electronic machines, you will press the required length and the tape will come out automatically.

After removing the water-activated tape from the machine, each end with one hand, you will stick it to one side of the lid of a box, see picture 1.
 Then you press down both sides of the lid of the slotted box and stick the tape on both sides, see picture 2.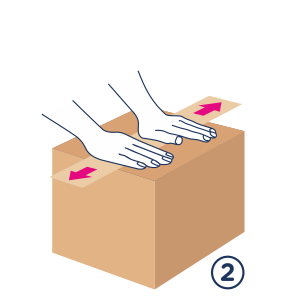 At the end, you will press down and go over the overlapping ends of the water-activated tape on the sides of the box, see picture 3.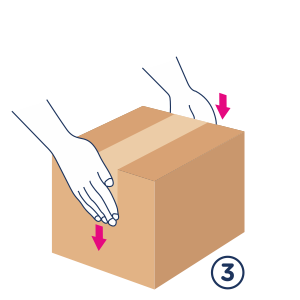 It is absolutely easy and according to our experience, everyone can manage this after a short while.